It has become apparent that Arsène Wenger has in the region of £70million to spend on transfers this summer and the thought of the players that could be brought in with that money has Arsenal fans drooling.
As always though, negativity finds a way to manifest itself, and this time its arrival was in the form of ex Arsenal player, Stewart Robson. Robson's Arsenal career finished in 1986, meaning he never played under Arsène Wenger, but he took to talkSPORT to criticise the Frenchman and claimed that he didn't know if he would trust Arsène Wenger with that amount of money, in fear that he would waste it.
The former midfielder is known for his rather ludicrous criticisms of Arsenal, but this time, he did put together a relatively strong argument, naming players such as Sebastien Squillaci, Andre Santos and Marouane Chamakh, among others, who have all under performed at Arsenal since their respective arrivals.
With those names, I have little problem. It wouldn't take a die-hard Arsenal fan to notice that Park Chu-Young has hardly lit up the premier league. However, Robson went on to name Mikel Arteta, Olivier Giroud and Per Mertesacker, which is slightly more baffling.
Mikel Arteta is the one that really surprises me. Since the departure of Alex Song, Arsène's answer for the defensive midfield role has been Arteta, who has had to adapt to this role, as it is not his natural position.
Despite this, the Spaniard has been ever reliable in the centre of the Arsenal midfield. His exceptional distribution has seen him become one of the most accurate passers in the top five European leagues.
Olivier Giroud's first season in an Arsenal shirt got off to a slow start, but he finished the season on a total of 17 goals and 11 assists in all competitions. For his first season in the premier league, a direct involvement in 28 goals is not a bad return.
Per Mertesacker, admittedly, was a cause for concern when he first joined the club. He looked slow, off the pace of the premier league, and very static. But things can change very quickly in football, and Per changed. He will never be the fastest defender in the league, but his positioning has improved to compensate for that. To add to that, his partnership with Koscielny in the 2012/13 season was fantastic, Arsenal were unbeaten in the 15 league games that the pair started together.
So Robson's comments look to have had some substance, but maybe they were slightly flippant and a little harsh. What they do prompt me to do now though, is completely disagree with his original statement, and point out some of Arsène's best signings.
There have been many, so I shall name Emmanuel Petit, Freddie Ljungberg, Marc Overmars, Jens Lehmann and Robin Van Persie to quickly reel a few off.
Wojciech Szczesny, Cesc Fabregas and Sol Campbell all came to Arsenal on free transfers. Sol Campbell of course, leaving Tottenham to win two league titles and three FA Cups with the Gunners.
Patrick Vieira and Robert Pires comfortably make the list, the two Frenchman both became fan favourites and are both considered legends of Arsenal. Their places as Invincibles will not be forgotten.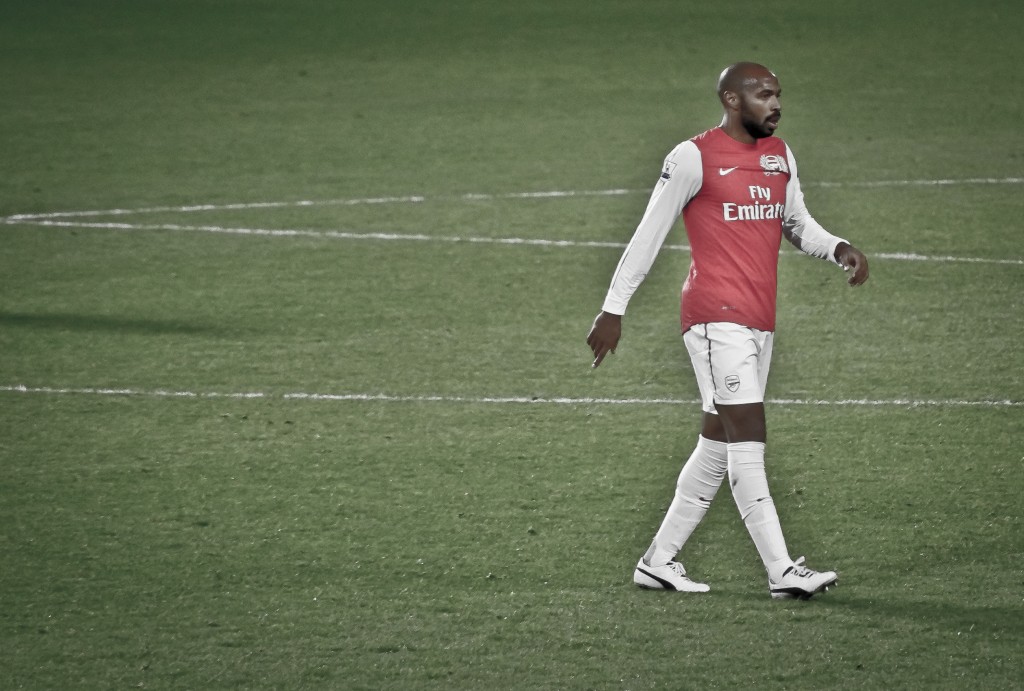 Then, of course, we come to Thierry Henry. When he first moved to Arsenal from Juventus, as no more than an average, maybe slightly poor winger, some questioned the £10million Arsène had spent on him. He went on to finish his Arsenal career as the clubs highest ever goal scorer. There is nothing I can write which is not already known and felt by Arsenal fans, he is to Arsenal what Romeo is to Juliet. There is a reason he is nicknamed, 'The King'.
Of course, the value of players change over time in football, but incidentally, the eleven players on my list of Arsène's better signings total around £35.5million, just a fraction over half of what 'Le Professeur' has to spend this summer. I trust him.